Welcome to Shelby County

e

-Bid Portal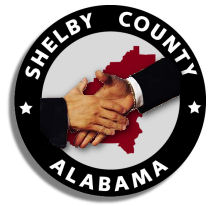 A good faith effort to solicit bidders will be made; however, the County does not guarantee the issuance of and/or delivery of all bids as a result of this request. Formal bids are posted within the county administration building at 200 West College Street, Columbiana, Alabama 35051. If you have any questions regarding the application, please contact us at: ebid@shelbyal.com or via phone 205.670.6550. Thank you for your interest in Shelby County.
Certificate of Authority
Alabama law provides that a foreign corporation (an out-of-state company/firm) may not transact business in the State of Alabama until it obtains a Certificate of Authority from the Secretary of State. Section 10-2B-15.01, Code of Alabama 1975. To obtain forms for a Certificate of Authority, contact the
Secretary of State, Corporations Division, (334) 242-5324.
The Certificate of Authority does not keep the vendor from submitting a bid.
Secretary of State Corporations Division